About us
Industry intelligence
Technical insight
Specialist services
Prices / ordering
Free resources
Contact us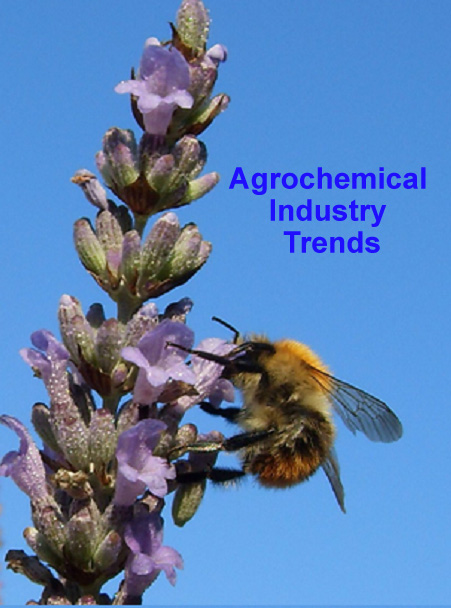 Agranova Price List: 2022
Code
Product
Format
Price (GBP)
More info
Ag Chem New Compound Review (NCR)
NCR40
Vol. 40 (2022)
BOOK
440.00
NCR40D
Vol. 40 (2022), duplicate copy, each
BOOK
230.00
NCR40E
Vol. 40 (2022)
Acrobat pdf
590.00
More info
Ag Chem Supplementary Report (SR)
SR2021
September 2021
BOOK
440.00
SR2021E
September 2021
Acrobat pdf
590.00
Combined Package (NCR + SR)
CP39
NCR + SR (2021)
BOOKs
800.00
CP39E
NCR + SR (2021)
Acrobat pdf
1,050.00
More info
Ag Chem Base Online (1 year access fee)
ACBO1
Single-site license (updated twice)
Internet
1,785.00
ACBOM
Multi-site license (updated twice)
Internet
3,385.00
ACBSSO
Re-setup fee*
-
620.00
More info
Crop Protection Actives (CPA)
This publication is no longer being updated!
CPAN1
CPA, Single-site license [new clients]
Internet
1,785.00
CPANM
CPA, Multi-site license [new clients]
Internet
3,385.00
CPAE1
CPA, Single-site license [existing clients]
Internet
500.00
CPAEM
CPA, Multi-site license [existing clients]
Internet
750.00
Handling costs (for non-prepaid orders)
Payment by electronic transfer of funds
25.00
Shipping & handling Region 1 (UK, Europe)
15.00
Shipping & handling Region 2 (Americas, Africa, Middle East, India)
25.00
Shipping & handling Region 3 (Asia, Australasia)
35.00
Shipping by DHL (all orders, up to 1kg)
60.00
* for subscribers discontinuing online service after 12 months (this added fee ensures price compatibility for all ACB delivery formats)
---
All prices shown above are in Pounds Sterling (GBP). Mailing costs are included for all pre-paid (cash, cheque) orders, and include delivery (air mail) to anywhere in the world. Shipping and handling costs (shown at the bottom of the price list) will be added to the invoice for all billed and proforma orders. How to order.
Duplicate discounts are available only for purchases of multiple copies for use on the same site, and are not available to re-sellers. Contact Agranova Sales to discuss your requirements. For corporate information package deals, see the Agranova Alliance Service page.
To read Acrobat pdf files, the user will require Adobe Acrobat or Acrobat Reader (the latter is a free download from www.adobe.com).