About us
Industry intelligence
Technical insight
Specialist services
Prices / ordering
Free resources
Contact us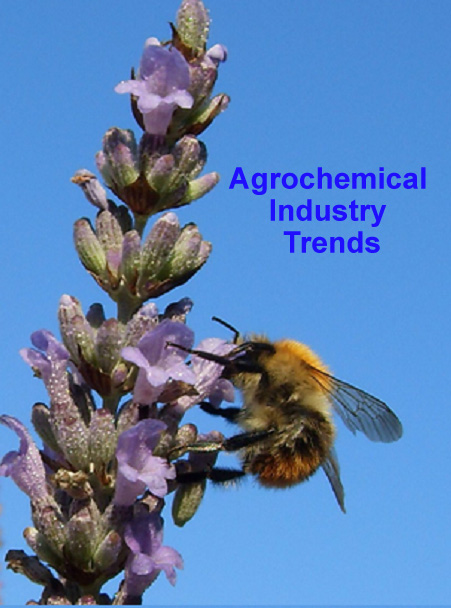 News
April 2022: Innovation in insecticide discovery . . . : More . . .

April 2022: Ag Chem New Compound Review Vol.40 (2022) published : More . . .

September 2021: Ag Chem Supplementary Report (2021) published :
More . . .
April 2021: Agrochemicals: exciting technical challenges and new business . . . : More . . .

---

As a consequence of the retirement of Dr Rob Bryant, Agranova ceased trading on 31st. March 2022.

We convey our appreciation to all of our past and present customers who have supported us over the past 25 years. Thank you!

The final report, Ag Chem New Compound Review Vol.40 (2022), has been published in early April and will be dispatched to clients that have received an invoice before the 31st. March 2022 deadline.
N.B. Further orders for Agranova publications can no longer be accepted.

Access to all online services remains available, as advised to existing clients.
---

Information, Intelligence, Access
Agranova is the world's leading source of information on the agrochemical industry and new developments in global crop protection technologies.

Our independently produced publications and agchem databases are used across the world within all functions of the industry, particularly strategic planning, marketing and R&D. In addition, they are valued by universities, financial analysts, scientists, governmental organisations and many others.

With a heritage which stretches back for more than 30 years, we have a breadth and depth of knowledge without rival in our field.
We can help you understand your agrochemical business by supplying intelligence on ag chem active ingredients: herbicides, insecticides and fungicides and their global producers.